#1 Module for time-offs and availability tracking
The #1 app for time-off. Perfect for startups or companies with unlimited PTO – track, request, approve, and analyze employee PTO usage. A new way to manage your team without ever leaving MS Teams workspace!
Easy Apply
In just a few steps, team members can apply for time-offs via a simple form on the portal or the TeamPlus MS Teams bot and communicate their breaks
Better Collaboration
Everyone has quick access to every member's availability, so coordinating on availabilities and schedules doesn't need a separate email chain.
Convenient Integration
TeamPlus easy integrates with your Ms Teams Workspace. So, applyling for a time-off becomes as easy as dropping a message in MS Teams
Team members can quickly apply for full day time-off or vacation and inform others in team regarding it through the TeamPlus portal/MS Teams bot.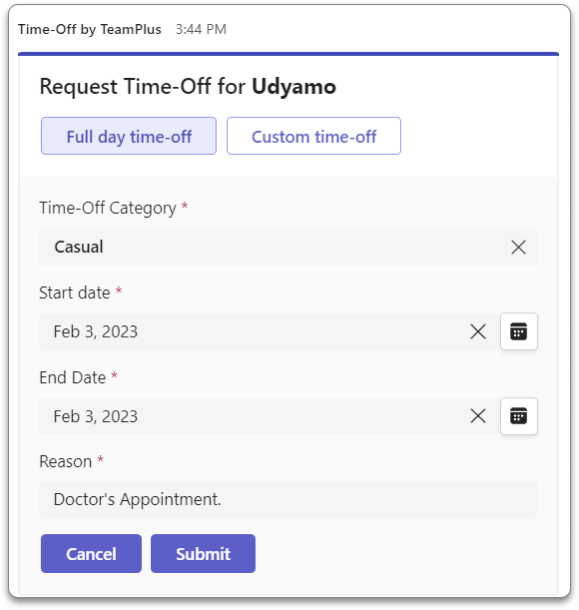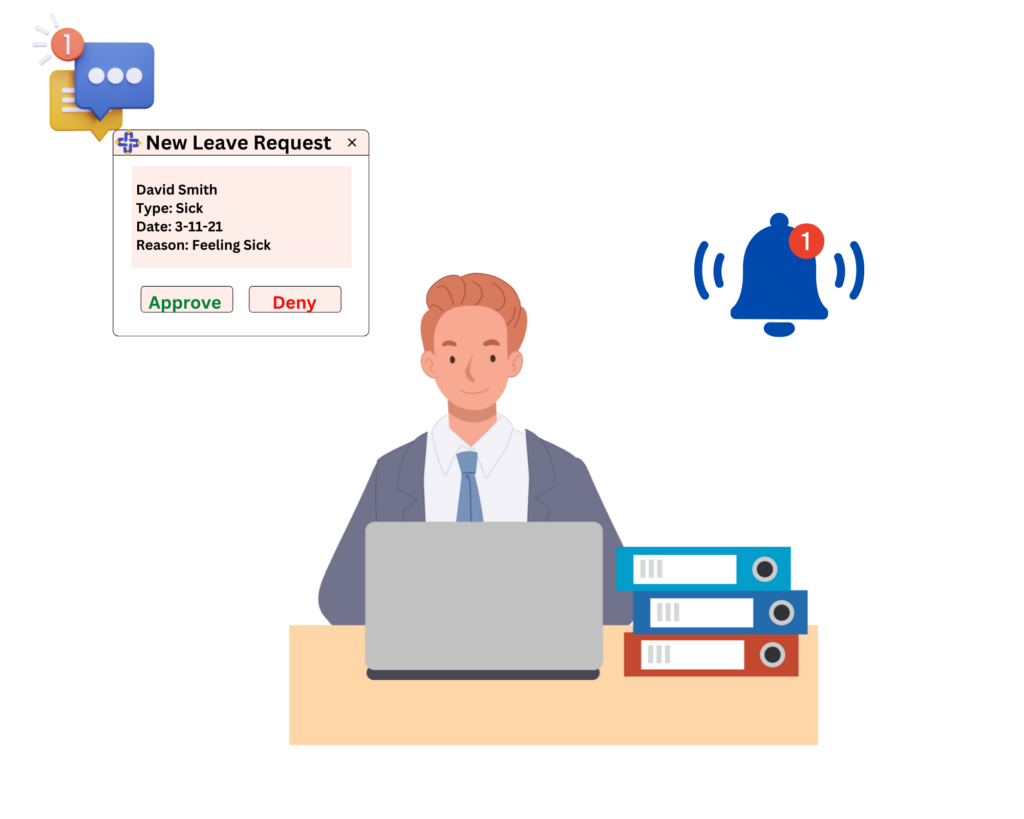 Automatically alerts managers and admins
Get notified instantly on Ms Teams for every request that's made so that you never miss a time-off application from your team members.
1. On landing page click on Add to Slack button or Get started button.
2. Sign In to create your organization on TeamPlus.
3. Go to plugins page and subscribe for required app.
4. After subscription, add application to your workspace.
5. Ready to take control? Let's start using commands!
Easy Dashboard Management
Let's make time-off tracking and management hassle-free. With TeamPlus, you can now forget the tradition of complicated systems and spreadsheets. Create time-off policies, manage holidays, check availability of others and do much more! It's fast, efficient, and user-friendly.
Manage time-off's and enable better collaboration
for your Teams using Time-Off by TeamPlus.